PROJECT PROPOSAL
PROJECT PROPOSAL
The highly respected international funding body, the Barbara Walsh Foundation, has approached the university with the aim of funding a range of diverse projects in the University of Canberra. The University has asked you, as first-year students, to develop project proposals for possible funding that align with your passions, goals and expertise. The BWF has a reputation for funding projects in creative and non-creative fields alike.
Your task is to produce a 1300- 1500 word project proposal that outlines a project of your choosing related to your field of study or practice, and which would benefit from funding. This can be an idea for a creative project (eg.a piece of writing; a graphic design project; a film or website; a piece of investigative journalism; an architectural drawing or idea; a branding or marketing proposal; a curatorial or conservation proposal) or a project designed to engage in a more traditional piece of research.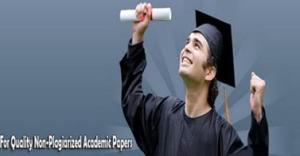 Your proposal will be made up of seven (7) distinct sections:
The proposed idea ( "WHAT") (100 words)
The context of the proposed idea, and why it is significant – why it matters and should be funded ("WHY") (300 words)
The methods you will use in approaching the project ("HOW") (600- 800 words)
An expression of the time it will take to complete the project ("WHEN") (100 words)
Any problems or limitations you can foresee (50-100 words)
A brief statement of who you are and your capacity to carry out this project. ("WHO") (100 words)
A bibliography of at least 5 sources. (using APA style)
This assessment is about taking one of those goals you outlined earlier in the term, or something that's been on your mind for a while and seeing if you can break it down into a manageable project. This will help you think about one of your passions and translate it into a realistic project brief – a task that all of you, at some stage, are likely to undertake.
Assessment  Criteria
Overall clarity of project idea
Evidence of considered thought in each aspect of the proposal
Correct number and quality of appropriate resources
Follows correct presentation and submission procedures.
Clearly expressed prose with attention to grammar and spelling.